Virtualizing W.A.G.E.S Management: The Industry 4.0 Approach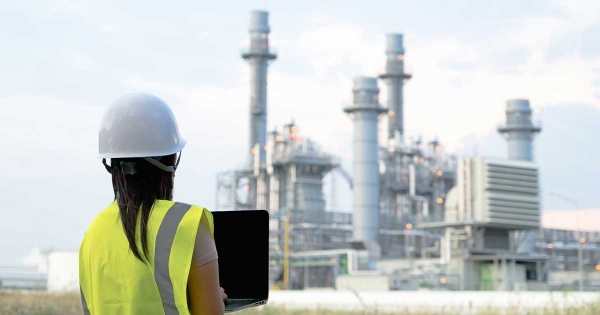 Published on: 07 Jun, 2017
384 Views
The Paris Accord has reinstated the importance of sustainability and energy efficiency as key performance indicators for businesses. Innovators are already prioritizing these areas as a means to gain a competitive edge in today's overcrowded marketplace. Consider for instance, a buildings material company that fulfilled a major proportion of its energy requirements from certified renewable sources. The company considerably reduced lighting and heat costs and recorded a dramatic drop in carbon intensity levels. Nevertheless, industries at large have not yet reached this level of energy consciousness. Latest greenhouse gas emission reports peg the US manufacturing sector's contribution at 21%, the third largest carbon footprint among industries under study. On an average, legacy plants waste approximately 30% of the energy they consume. These inefficiencies can be traced back to aging equipment and monitoring systems, which cannot be integrated with modern outfits and lack interoperability. Overall, this calls for either investing in new equipment or restructuring how energy is used. While the first option is CAPEX intensive, the latter is likely to put less pressure on the bottom line. Retrofitting existing infrastructure with sensors may not seem progressive but it enables machines across the factory floor to communicate with each other and the central control system. Older plants can then meet the standards set by Industry 4.0.
Capturing Energy Efficiency as a KPI
With the emergence of mobility and the Industrial Internet of Things (IIoT), a 'digital thread' can be used to connect plants across locations. Exemplifying this concept, a manufacturing plant in Italy recently implemented a Cloud-based platform to link production and the supply chain to service and field operations. Operators could mine data and draw insights into machine utilization and energy usage, both of which are integral determinants of plant efficiency. The IIoT concept has brought other strategies to the limelight. For instance, effective water, air, gas, electricity, and steam (W.A.G.E.S.) management solutions integrated with sensors and smart meters are often used to implement a supervisory control and data acquisition (SCADA) system. Using open network protocols like transport layer security (TLS) that are characteristic of the IIoT, SCADA systems can generate energy consumption metrics in real time within a Cloud-enabled environment. Critical consumption patterns can then be monitored for dynamic resource distribution and the identification of areas of inefficiency. Following this approach, a leading manufacturer's engine plant considerably reduced its annual lifecycle energy consumption and eco-footprint. Optimizing energy consumption must begin at the grass root level. Factory workers need to be empowered with mobility tools to monitor and address energy-efficiency issues. By connecting plant instruments and control systems to the Cloud, operators can communicate key decisions directly to the factory floor. As such, plant control management systems (PCMs) bridge the gap between insight and action, encouraging a proactive approach towards resource optimization. A global mechanical and plant engineering company is already in the process of synthesizing a system that combines all this with SCADA and energy management.
Replicating Energy Excellence
As mining and storing plant energy consumption data have become simpler, operators can derive immense value from analytical forecasting. However, simply crunching numbers produces an incomplete two-dimensional snapshot of operations and resource utilization. This is precisely the problem with existing W.A.G.E.S. solutions that are centered on visual dashboards, which deliver linear insights. In an increasingly smart manufacturing environment, dashboards need to make way for data model simulations, mimicking entire asset groups in terms of function and form. One of the world's largest two-wheeler manufacturer has taken significant strides in this direction. Even before entering the project execution phase, the company built a virtual replica of its new plant in line with sustainability and efficiency requirements. The same concept can be extended to virtually model the areas of W.A.G.E.S consumption and run optimization simulations before real-time implementation. Critical components like air ducts and flow valves can also be digitally visualized through the same process. Thus, plant designers and operators can choose components and retrofits during the planning phase and test how they perform on the virtual plant model before they are deployed. At the final frontier, global manufacturers are running 'digital twin' simulations while operating plants, and using forecasting data to predict failures and inefficiencies. This turn of events could very well spell success for operators looking to champion the energy management cause.
Related Blogs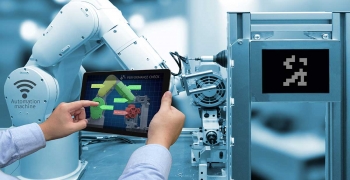 09 Oct, 2017