Wearable Technology Future Trends: Making its Mark in Design Review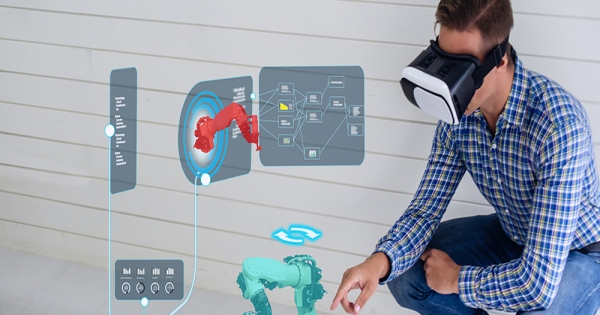 Published on: 06 Feb, 2019
3744 Views
In design review, as in business, timing is key. While design review involves inspecting abstract concepts across concrete stages throughout the product development lifecycle, evaluating the product from a user experience standpoint is most important right before its release. It is at this stage that the design can be reviewed in the form of a live product prototype. It's fascinating to observe how design review processes have evolved, especially with the rapid progress in the design and development of
wearable technology
. With real-world augmented spatial simulations being relayed directly into head-mounted displays, designers now have the luxury of undertaking reviews even before the final product is ready.
AR-Enabled Wearable Product Development: A Game Changer
Interestingly, augmented reality (AR)-enabled wearable product development dates back to 1992 when the US Air Force Research Laboratory (AFRL) developed the first ever AR-enabled full upper body exoskeleton. For designers, this was a turning point. The emergence of AR-enabled wearables meant that product designers now had six degrees of freedom (6DoF) through 3-D projections in real space-time. This implies unrestricted freedom of rotational and translational motion along the three axes of space that were previously limited by 2-D interfaces. For large structures such as a construction site or a BIM CAD model, investigation of the internal components of the simulation has also become possible. Beyond these applications, AR-enabled wearables can prove to be a powerful tool in transcending geographical barriers. For manufacturers with a widely distributed team of customers, designers, and senior engineers, wearable technology facilitates a design review process devoid of miscommunication and ambiguity. However, with wearable product development, there remains a need to store and retrieve data effectively, ideally through
cloud integration
. This would allow teams to access comments captured during previous phases of the design review process. Should customers have access to these review comments, they too can validate the final product in keeping with their requirements.
Design Review: The Future with Wearables Product Development
By virtue of its nature and ease of connectivity, wearables could be the next logical step toward promoting collaborative design review efforts. Companies are already taking steps in this direction: a
major automotive manufacturer, for instance, revealed that it will be using Hololens
to inspect the thickness of vehicle coatings. This move, the manufacturer believes, will help expedite the inspection process that would have previously taken several days and involved physical layering of sheeting on car surfaces.