Wearable Technology in Healthcare: A Look into the Future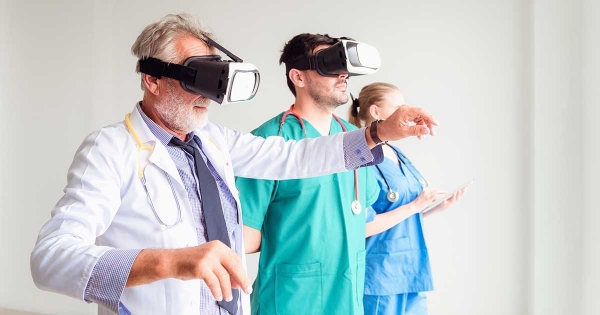 Published on: 22 Jan, 2019
828 Views
All diabetics now have to do is breathe into a device that uses this exhaled breath to detect high and low blood sugar levels. The recently unveiled breath sensor device in CES 2019 promises to revolutionize the lifestyle of those with diabetes. Similarly, advances in wearable technology have begun to make it simpler for patients and their healthcare providers to closely track health conditions and optimize treatment plans.
The tremendous progress made in wearable product development and associated healthcare apps now stands to impact the lives of people who do not have easy access to doctors or hospitals. This presents a golden opportunity for healthcare device manufacturers to create next-gen wearable devices that leverage advanced sensors, microprocessor computing capability, Wi-Fi, enhanced power supplies, and AI-enabled technologies. These products can capture accurate data, analyze it at the source, send the analyzed data to the cloud in real time, and run machine learning algorithms on the data to present insights that help patients control their symptoms.
While these capabilities have made wearable products more feature-rich, and sophisticated, there remains certain areas that healthcare device manufacturers will need to focus on to stay ahead of the competition. These trends in wearable technology have the potential to change the relationship between physicians and patients.
Wearable Technology Trends: Road toward Technologically Charged Healthcare
Self-Monitoring Wearable Products – Miniaturization technologies are transforming the way healthcare monitoring systems are viewed. Sensors embedded into daily worn or used items can collect different types of data and send them through a connected health app. Instances of this can be observed in devices attached to thumbnails that track exposure to UV rays, inhalers measuring air quality, and glasses guiding visually impaired individuals. Glasses, for instance, have tiny cameras and an audio system that relays all information that the camera 'sees.'
Diagnostic Wearable Devices - New advances in noninvasive or minimally invasive monitoring have enabled developers to think beyond fitness trackers and smartwatches. These products use body-worn sensors to identify clinical biomarkers, which can indicate early warning signs of chronic diseases. Such smart medical wearable products can noninvasively measure blood glucose to manage diabetes, monitor circadian metabolic changes to detect breast cancer, and continuously track cardiac functions to prevent a stroke.
Therapy Devices – Wearable product development has also entered into the realm of therapy. One particular product uses electromagnetic waves to relieve muscle tissues, skin, and bone tissues from pain. Developers are also leveraging electrical stimulation and nerve stimulation techniques in their wearable devices to help patients accelerate their rehabilitation process after an injury or disability.
2019 will see similar, yet more innovative, smart medical wearable products launched in the market as more manufacturers turn their ideas into profitable reality through advanced wearable product development solutions. So, look out for these new and upcoming trends and embrace the ones that best serve your company's goals.