5 Ways OTT Companies Can Measure QoE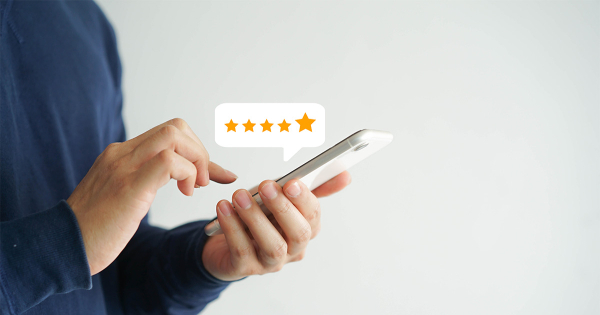 Published on: 21 Nov, 2023
0 Views
Viewer delight through QoE is an integral part of ER&D teams' customer experience creation and delivery. With OTT, viewers demand a wider variety of streamed content that's high quality and with lower annoying qualities that can be measured by QoE. This article lists 5 ways to validate QoE for a delightful customer experience.
During the pandemic, theaters and entertainment zones shut down indefinitely. Over The Top (OTT) media and entertainment was anything but extra, reigniting curiosity in video streaming for billions of people worldwide, while giving them a platform to watch the movies and TV shows they wanted. "Video Streaming and Chill" quickly became a valid pastime, spurring viewers to subscribe to OTT channels if they hadn't already. OTT is still steadily growing, and in our current post-pandemic era, Mordor Intelligence predicts that the OTT market will surpass $223 billion by 2026.
Although the world started to pick up its broken self and people went back to work or study, OTT is still a major part of their lives. This increased growth also paves the way for engineering research and development (ER&D) professionals to constantly optimize OTT products and services, offering cutting-edge viewing experiences that will keep customers happy.
Delight or Annoyance?
Quality of Experience (QoE) is a set of benchmarks used to measure a viewer's delight, or their annoyance, with a streaming provider's content and delivery. With high quality QoE, customers are provided a 360° experience, from top-notch customer service to high-tech viewing and streaming.
OTT offers consumers on-demand media and entertainment from anywhere at any time. A PwC article's advice to service providers is to focus "on the customer experience, fueled by data that allows them to engage contextually with each customer as a 'segment of one'."
5 Ways to Validate QoE
A Forbes article notes that 80% of media and entertainment users used an app or website on their smartphone every week, to access online content including streaming videos. With a growing number of viewers, it's vital that organizations validate QoE in order to extrapolate key performance indicators (KPI) measures to monitor and enhance QoE for their customers.
ER&D teams can combat QoE issues by evaluating what validators are in play. Improving QoE ensures that viewers stay with a media and entertainment (M&E) provider and that they are happy to do so.
Here are five ways to do so:
Failure to Plan is a Plan to Fail
"Something went wrong. Please try again". This was the message that most of the viewers saw on a video streaming app when they were trying to watch the live stream of the opening encounter of the worlds top cricket league. This left about 20 Million+ fans frustrated and angry for not being able to see the live stream and also negatively impacted the video streaming app brand.
A robust content delivery infrastructure for seamless live streaming is essential for ensuring availability of the video streams. Now, there are two important aspects of this infrastructure. Firstly, its Cloud services which does most of the backend heavy-lifting, and secondly, it's the Content Delivery Network (CDN). A large-scale load testing is required into preparing the platform for live streaming especially of sports events. Performing adequate Load testing and generating loads in a distributed way covering all viewer regions allows the engineers to ensure that a single edge location or a region is not overwhelmed and app/stream crashes don't happen.
Start With a Bang
A key QoE measure is gauging the amount of time it takes for a video to begin streaming when a viewer sends a play request to the service provider. In addition, this metric measures how fast the video starts playing. A long interval between video play request and the actual video starting can result in viewers switching videos, or, worse, deciding to change service providers. Akamai reports that "viewers start to abandon a video if it takes more than 2 seconds to startup," possibly waiting as little as "200 to 400 Milliseconds". On top of that, a further "1 second increase in delay in video startup time increases the abandonment rate by 5.8%" for each successive second.
A Bit Faster, and better Clarity Please
An average video bitrate is the number of bits per second, a unit that determines the size and quality of video and audio files. A higher bitrate is an indicator of better quality, but also larger video files. Although higher bitrates promise higher quality videos, they may also clog up and down stream video relays. ER&D teams will need to dive into the behind-the-scenes and adjust video streaming to ensure that viewers can watch the best version of their content, as fast as possible.
Don't Let Them Wait
When a video temporarily pauses due to an interruption and has to start again, rebuffering has happened. Fixing this issue to provide viewers with as short a waiting interval as possible is essential to their viewing pleasure. Videos that rebuffer often are cited as very low on customer delight experiences. This can lead to audience abandonment, which is the OTT world's version of cart abandonment. ER&D teams focused on delivering exceptional customer experience can gain deeper insights into what high rebuffering rates mean, and how to fix it. This will enhance the customers' QoE and delight. Offering customers connectivity from anywhere and a better viewing experience can translate to a wider audience and bigger revenues.
Shift Left make it part of development cycle.
Just monitoring OTT QoE KPIs and gathering analytics isnt going to ensure better QoE for the customers as the RCA & rectification curve for such issues identified in field is very effort intensive and time consuming. The focus needs to be on prevention and taking a shift left approach for QoE testing and benchmarking in the early stages of development. There is a need to test, monitor and refine the streaming components and algorithms to deliver better video QoE and making it part of the development life cycle.
OTT service providers, offering content from documentaries to TV shows, movies, and more, are seeing an unprecedented growth in a post-pandemic world. As customers return to the real, yet drastically changed, world, they're not giving up or reducing their media consumption any time soon. In addition, these savvy customers expect better streaming, faster load times, and a wider variety of content to watch any time and from anywhere. Companies that deliver OTT services can leverage ER&D teams in QoE development and measurement to deliver better experiences for their customers.