Defense
The fast-growing Defense segment demands the deployment of cutting-edge technologies to bring in modernization in the armed forces. L&T Technology Services specializes in the development of high-performance engineering solutions for global Aerospace and Defense manufacturers. Our dedicated CoE caters to the new age digital requirements of the defense market and provides solutions such as digital engineering, system engineering, and avionics design that enables higher, faster, and safer product performance.
LTTS' discrete advantages in the Aerospace and Defense landscape include ITAR (International Traffic in Arms Regulations) compliance, certified state-of-art facilities, strong global customer base, robust lab, testing infrastructure, and strategic alliances with Fortune 500 companies that deliver differentiated value to our customers.
Our in-depth understanding of the domain and the ability to offer tailor-made value-added defense engineering solutions with proven technologies make LTTS a preferred engineering partner to many Defense OEMs.
WHAT WE OFFER

System Engineering
Simulation and Automation
MATLAB/ Simulink Models
Verification and Validation
System Lab Support

Electrical Engineering
Design and Validation - Hardware Platform and FPGA
Platform Software Design
IC and RF Design

Software Engineering
End-to-End Software Design and Development
Coding and Integration

Test Equipment
Test System Conceptualization
Design and Development
Fabrication and Build
Testing and Installation and Maintenance
Product Qualification Tested Managed Services

After-Market
Repairs and Maintenance
Technical Publications
Customer Support and Upgrades
Digital Solutions
Training and Simulator

Avionics and Mechanical Engineering
Aerodynamics
Aircraft Design and Development
Engineering Change Management
Sustenance Support
Value Engineering

Mobility
Application Development - Native, Hybrid and HTML5
Mobility Platform Engineering
Maintenance and Support
Mobility Strategy Consulting
Solution and Prototyping
Design, Development and Integration
Application Publishing

Cybersecurity
Security consulting: Threat modelling, Security Compliance Audit
Implementation of security measures: Cryptography, IAM, Firewall
Standard Compliance: ITAR, DoD CMMC V1.0
Vulnerability Assessment and Penetration Testing
Threat Monitoring and Vulnerability Management

Manufacturing
Robotics
Tool Design
Lean and Quality Engineering
Value Chain Consultancy
Virtual Manufacturing
Nc Programming and Manufacturing Solution
Automation and Vision
Industrial Engineering and Innovation
ITAR-Compliant Engineering Services
Advanced Defense Information Systems and Applications
Testing and Certification 
Tooling and Fixture Design
Stress and FEA Analysis
Fluid Dynamics
Mechanical and Electrical Systems
Advanced Adaptive Design
Reverse Engineering
ASME Certified Professional Training
ITAR Registered Centers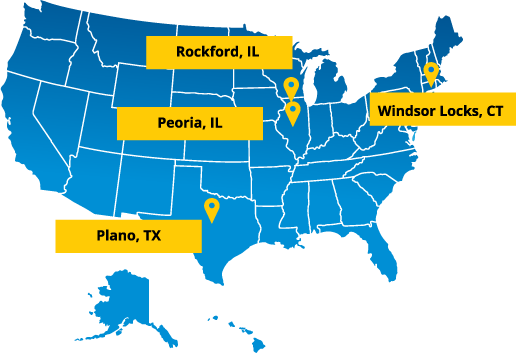 Windsor Locks, CT
Electrical design
EMI assistance
VC25B Qualification
Teamcenter
ATE design and build

Rockford, IL
Electrical design
EMI assistance
VC25B Qualification
Teamcenter
ATE design and build

Peoria, IL
FEA Analysis
Advanced Adaptive Design
Hydraulics
Reverse Engineering
Electrical System Integration
ASME Certified Professional Training

Plano, TX
Advanced Defense Information Systems
Tooling & Fixture Design
Stress & FEA Analysis
Fluid Dynamics
Composites
Mechanical & Electrical Systems